This post was first published by the TODAY Parenting Team.
There are plenty of things I wished I'd known before we brought home our first baby, from the total absurdity of "sleep when the baby sleeps" to the desperate loneliness of the witching hour. Now, at the end of my third pregnancy, I've learned that there's only one way to learn it all. Live it. And, by the skin of your teeth, just try to survive.
1st pregnancy: You book cross-country flights to tell the family in-person, then videotape everyone's reaction, edit the video and share it on social media.
2nd pregnancy: You take professional pictures and post them on Facebook.
3rd pregnancy: Everyone gets a text.
1st pregnancy: Your husband constantly asks you how you're feeling, and you get a foot rub on a nightly basis.
2nd pregnancy: You get one prenatal massage, but only because a friend bought you a gift card.
3rd pregnancy: No one cares.
1st pregnancy: You buy prenatal vitamins before your first OB appointment, and take them daily, at the same time of day.
2nd pregnancy: At 14 weeks, you remember you need to buy them, but only because you were in the Target pharmacy section looking for toddler Tylenol.
3rd pregnancy: Your husband asks about prenatals somewhere in month 4. You finally buy them about 6 weeks later, and then, they sit forgotten in a bathroom drawer for the remainder of the pregnancy. You're lucky if you remember once a week.
1st pregnancy: You write thank you cards for baby shower gifts on monogrammed, personalized stationery, and go to the post office to pick out the perfect stamps.
2nd pregnancy: You thank everyone via email.
3rd pregnancy: You send a generic, group Facebook message to everyone who was at the shower (if you even had one).
1st pregnancy: For your babymoon, you spend 5 relaxing nights in a beachfront room at a luxury resort in St. Marteen.
2nd pregnancy: You convince your mom to come stay with your toddler, so you can squeeze in a weekend to Key West.
3rd pregnancy: Nothing can make you leave your own bed. (And no one wants to watch your kids anyway.)
1st pregnancy: You spend months picking out the perfect lighting fixtures, paint colors and expensive designer crib for the nursery.
2nd pregnancy: You wash the crib sheets.
3rd pregnancy: What nursery?
1st pregnancy: You read What to Expect When You're Expecting like it's the Bible.
2nd pregnancy: You open the book once, but only because you want to know how much alcohol you can safely consume on your vacation.
3rd pregnancy: You have no idea where the book is and don't even care. At this point, any reading just takes away from what you really need to do. Which is sleep.
1st pregnancy: Approximately 6 weeks before your due date, you install the car seat in the perfectly-clean, cream-colored leather interior of your luxury sedan (which you, hilariously, bought for its ample backseat room, that you reasoned, would be "perfect for kids").
2nd pregnancy: Car seat goes in right before you go to the hospital. And, by 4 days post-baby, you realize you need a bigger car.
3rd pregnancy: You now own a Suburban, and the day you're supposed to leave the hospital, your hubby uncovers the car seat in a dark, dusty corner of the garage.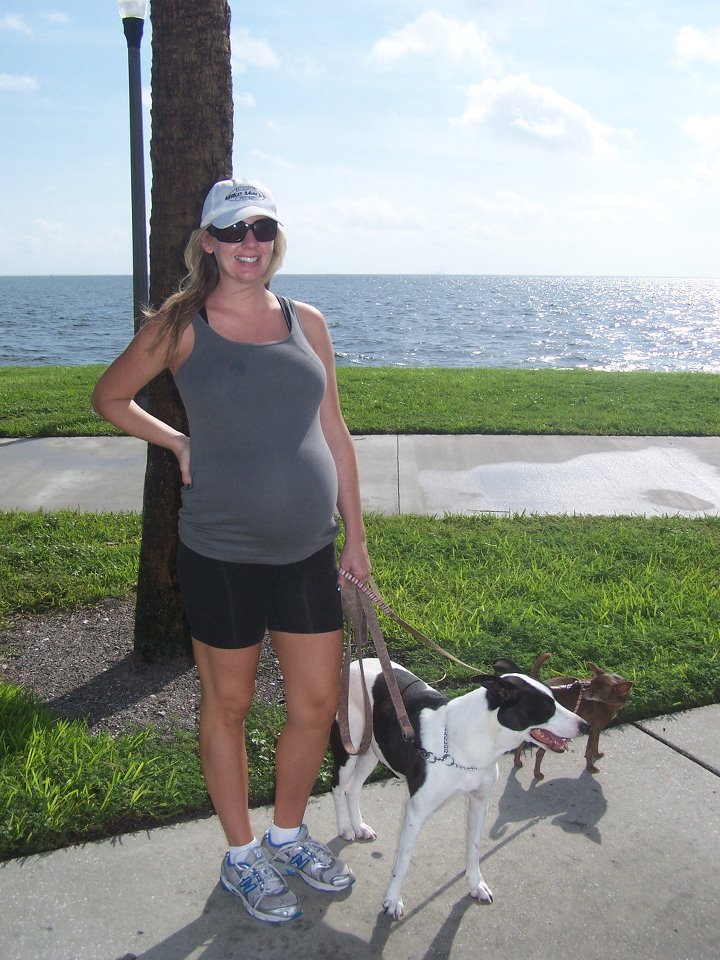 1st pregnancy: You eat well, exercise throughout and only gain 35 pounds.
2nd pregnancy: You exercise occasionally and eat like a pig.
3rd pregnancy: You exercise less than 5 times, and are up 30 pounds before the third trimester even begins.
1st pregnancy: You don't drink a stitch of alcohol.
2nd pregnancy: You have an occasional glass of wine, but only during the toddler's transition to his big boy bed.
3rd pregnancy: You go to a brewery the night you find out you're pregnant and ask friends to bring wine to the hospital.
Any others to add? Share them in the comments section below!