This post is part of my month-long series, Ode to Cabbage, which highlights my love of this amazing, multitalented veggie with several healthy recipes. Be sure to check them all out!
Love Your Greens roasted cabbage salad
1/2 head red cabbage
4 cups chopped kale
1/4 cup walnuts
15 pitted Mariani dates, sliced
1/4 cup goat cheese (or other cheese you like)
2 tbsp. coconut oil (or olive oil)
Using my roasting instructions, chop cabbage into bite-sized pieces and roast on the same baking sheet as kale. The cabbage and kale have different baking times, but what's awesome is that by the time the cabbage is done, the kale will be crisp and airy. The perfect counterpoint to the sweet, soft cabbage. Toss in a bowl with all other ingredients.
If you're staying away from cheese (like me), you really could leave that out because there are plenty of incredible flavors. Especially those buttery walnuts and sliced Mariani dates.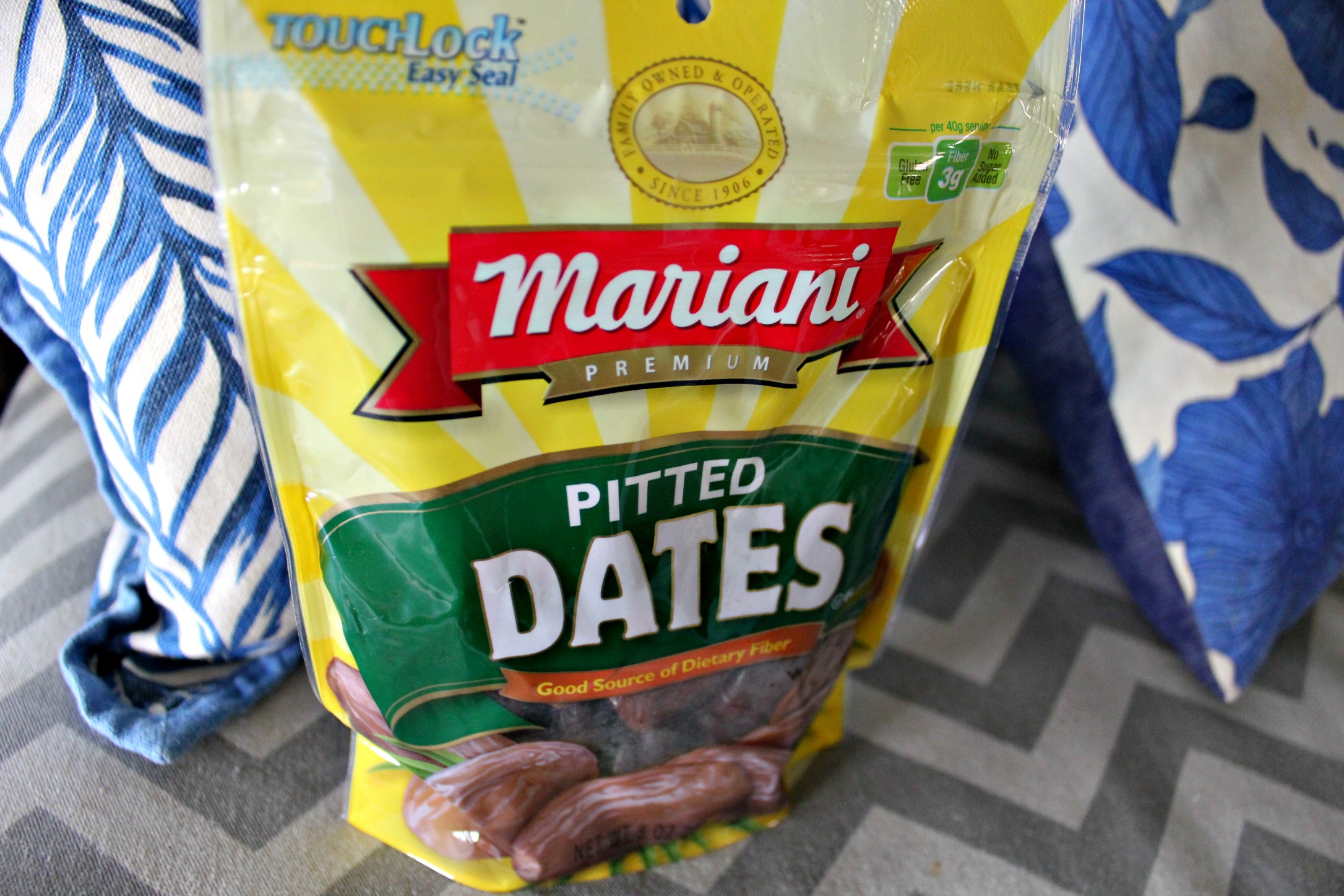 I was looking in my pantry for something to bump up the flavor and texture factor, and dates are the perfect addition. They're sweet, chewy and add the perfect counterpoint to the tanginess of the goat cheese. I love having them on-hand to dress up a salad or satisfy my afternoon sweet cravings.
Just be careful when you open the bag because toddlers love them too!
Seriously. Get into my mouth. (Yes, that is a bruise from face-planting onto our tile floors!)
Thanks to Mariani for sponsoring this post!