Last week, I flew to Denver to speak to a group, called Mothers of Boys, and everyone in the group has 3 sons or more! Through my talk, I got the chance to hear from teenage (and grown) boy moms, and I learned SO much. I was going to write a few notes to save for myself, but I thought it'd make a great post! Here is what I learned about what mom life is like in the teenage boy and grown adult years.
(Scroll to the bottom of the post for pictures from the trip, and video clips from my talk!)
1. They eat a TON. I already knew this, but I couldn't believe when one of the moms said that she goes through 5 dozen eggs and 4 gallons of milk a week! #needtostartafarm
2. Urinals are a thing. Several moms in the group have installed urinals in their homes, and they love them. Now that is legit boy mom status!
3. They don't like you. This one made me a bit sad, as I'm currently in the "mom of littles" world where I'm the center of their universe and they think I'm their hero. But, one of the moms said that specifically from ages 12 to about 16, the boys are just not interested at all in talking to their moms, but that things get better after about 19 or 20.
4. You can't do anything right. When they're teenagers, you're not cool. One mom said she can never do anything right, so she treads lightly, which means she mostly tries to stay out out her son's way, and sometimes they have minimal contact. One afternoon, she went out on a limb and texted her son on her way home: "I'm heading home. Can I pick up a snack?" "Chipotle," he replied." "Sure! Just text me your order!" she replied, along with the heart kissy-face emoticon. She kept driving to Chipotle, so pleased that he was happy with her. Well, the party was over when he wrote back. "STOP USING EMOJIS!"
5. You can shower everyday. I don't know why I made this number 5 because it should be number 1. THERE WILL COME A DAY WHEN WE CAN SHOWER. It will happen, friends. It's coming. Take heart. But, the ladies also said that once you can shower, although the free time is wonderful, you will find that you miss your sons and you long for the time when they needed you. (But first, LET'S SHOWER.)
6. Carpooling is everything. I don't know about you, but right now, the late afternoons are pretty chill because we nap and everyone wakes up around 4 or 5pm, and then it's basically dinnertime. Totally different with teenagers, obviously. The afternoons and evenings are crazy. Even with "only" 1 sport per kid, if you have multiple kids, that means multiple places to be at different times each weeknight. Carpooling is the only way to get everyone where they need to go.
7. You will still have fun together, but it's different. One woman in the group has a son who just celebrated his 35th birthday. She shared about going to his birthday party at his fabulous warehouse loft, which interestingly, has a swing in it. During the party, all the adult friends were swinging on the swing, and she was having so much fun. "In a way, we were still playing together. They are older and it's different. But it's still so fun," she said.
8. They can do stuff. Like, real stuff. Like, they clean their rooms. And, one mom said that if her sons want their laundry done, they have to bring it down to the laundry room. And if they want it back, it's their responsibility to bring it back to their rooms. Other moms chimed in to say that their sons have responsibility lists that are posted on the fridge, including dishes and cleaning up certain areas of the house. #yesplease
9. They watch you when they're young, and learn what they love to do when they're older. What you do in their young years truly does shape what they become. One mom shared about how she used to cook often, and now, her sons love cooking. They are already watching. What an exciting and awesome thought.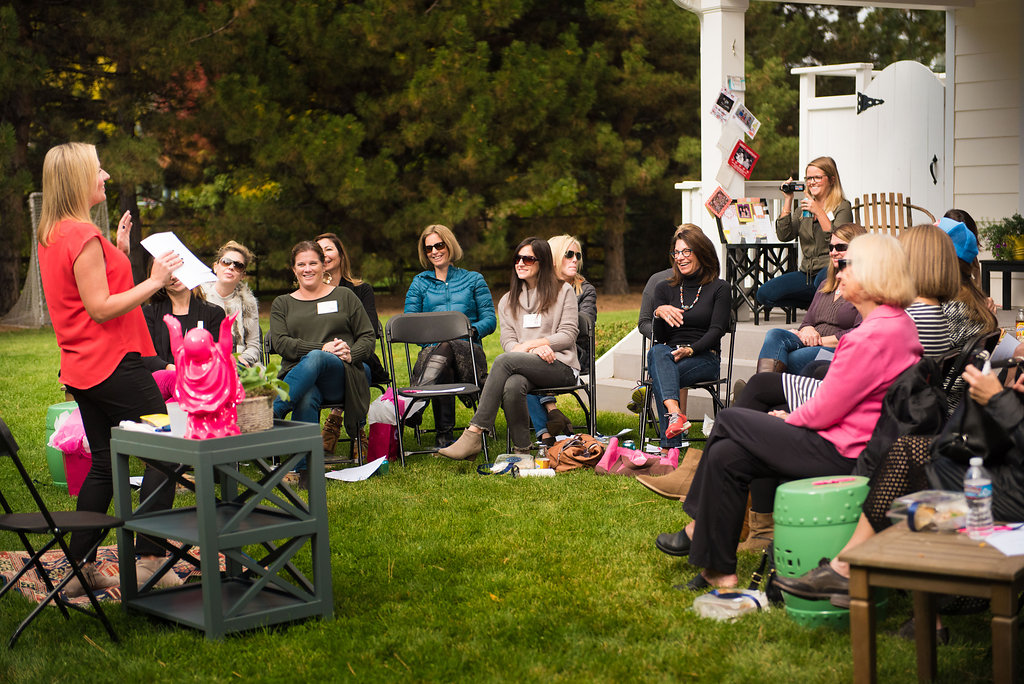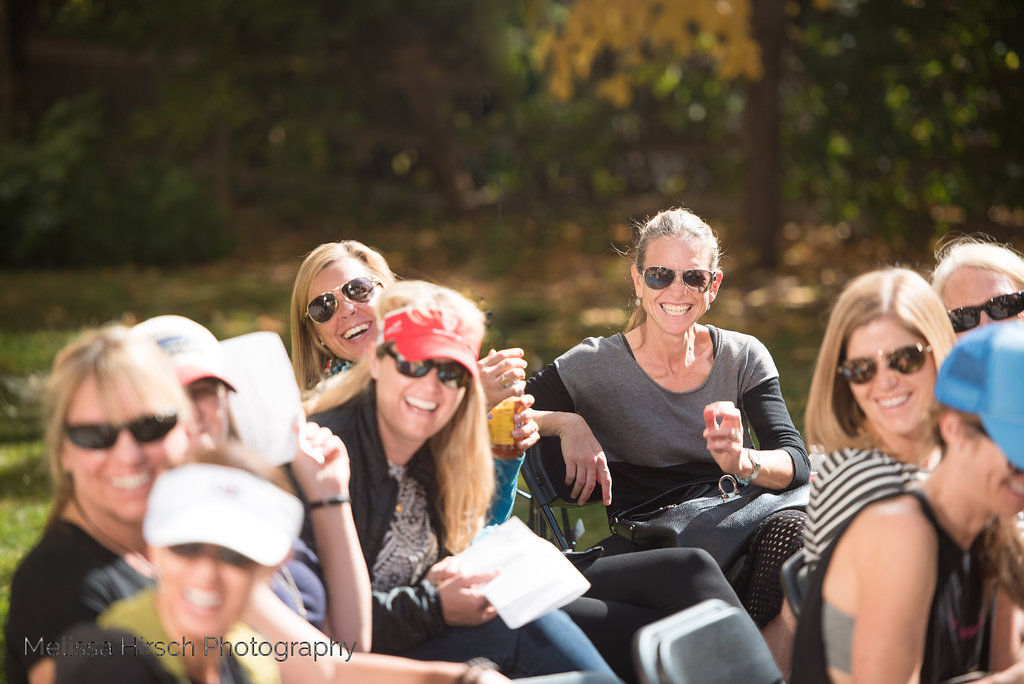 Photo credit: Melissa Hirsch Photography
Do any of you have older boys, or grown sons? I'd love to hear your additions to this list. Please share them in the comments!