You know I'm on a baby weight loss journey (oh, it's suuuuuch a journey!). Anyway, this is one of my favorite ways to fill up during the day.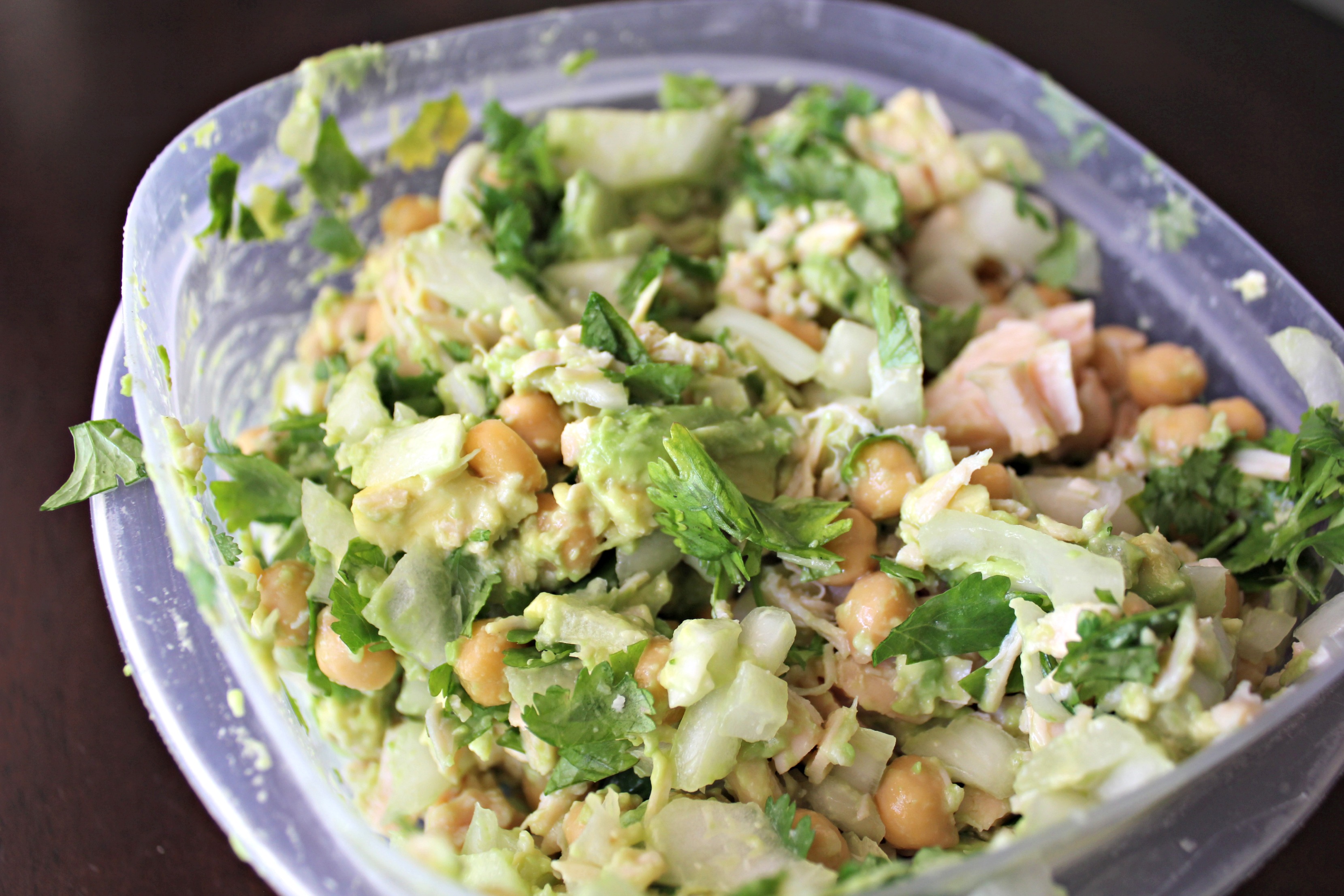 Clean green power chicken salad
1 can chickpeas
1 can chicken
1 handful fresh cilantro (or any other fresh herb you like)
1 small white onion
1 ripe avocado
Drain the chickpeas, and chop the cilantro, onion and avocado. Combine all ingredients in a bowl and mix. Use a spoon to mash the avocados up as you mix.
It's tasty and so filling! I like to have a 1/2-cup serving as a snack, or I put a couple scoops of it on top of green salad instead of dressing.