The holidays can be bittersweet if you're not able to be with family. Having lived away from our families for all 11 years of our marriage, my husband and I know exactly what it's like. But we've found some simple ways to feel closer to family when we're away.
1. Do a multi-city video chat!
Believe it or not, this truly is a great substitute for not being together for the holidays. A few years ago, my family signed up for a trial version of Google Hangouts so that all 4 of us siblings could simultaneously chat with my parents as we opened gifts. We connected from 4 different cities, and it was truly awesome. Don't underestimate the beauty in all being in one room, even if just virtually!
2. Give homemade gifts.
I love making my own Christmas gifts because, as I make each one, I'm thinking of the recipient the whole time. It's a special way to think of your loved ones, although it does take more thought and time.
Check out these posts for ideas:
8 Expensive-looking DIY gifts (all under $8)      DIY seashell bracelet (& 4 other beachy gifts)
      6 Father's Day gifts (all under $20)             Mother's Day: The 5 things she really wants
3. Make a handprint tablerunner, so you can all be at the same table on Christmas.
My mom gets very sad when we're not all together during the holidays. So a couple years ago, we decided to make her a handprint burlap tablecloth, with handprints from all 4 of her children. It was a feat because all 4 of us live in different states. But we just started in October and each person did their handprints and mailed it to the next sibling: from Florida to Texas to California to Seattle!
4. Do your family's own version of Jeopardy via video chat!
This is sooooo fun, easy and free!
Mimic the popular game show, and write clues on the back of index cards, with each category listed above. We did this during our multi-city video chat, and it was so much fun! Some of the questions were, "To what song did Lauren and Aaron have their first dance?" and "What was Dad's nickname at church camp?" The great thing about it was, even though I organized the game, I didn't need to know all the answers because the other players were there to confirm mid-game.
5. Make old family recipes for the holidays.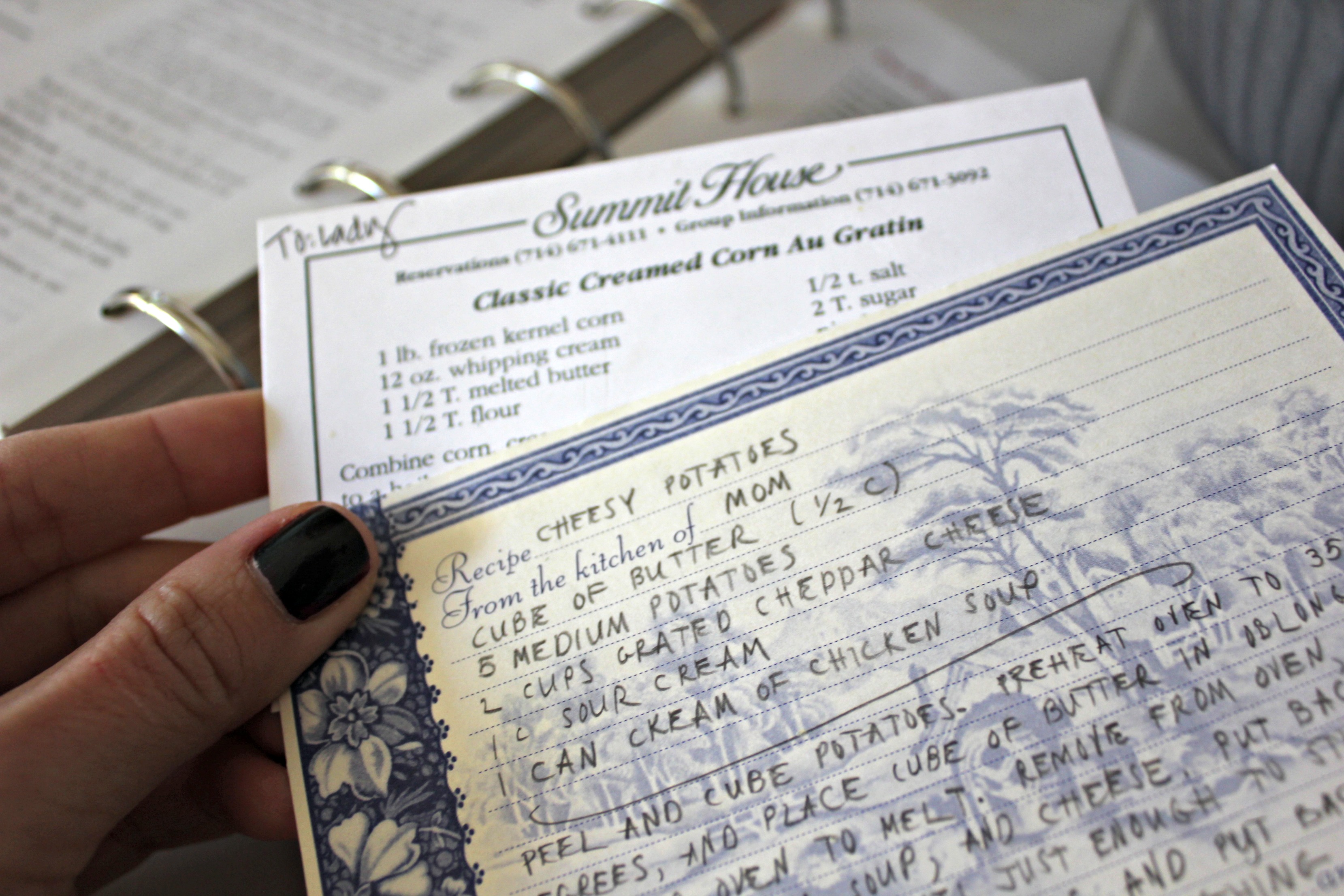 I love making my mom's cheesy potatoes, creamed corn and Pride of the Crowns salad during the holidays. Even if we're not together, we can talk about the recipes we're making, and how we're making slight tweaks for our families this year. It's one of my 7 favorite ways to make the holidays more meaningful. It's a fun and simple way to bond, connect and feel close.
How do you feel close to family when you're not together over the holidays? Share in the comments section below.