Yes, Turkey Day is coming, but the love handles can stay in November, right where they belong. I got to be a guest Stroller Strides instructor, guided by the amazing Fit4Mom St. Petersburg, Florida instructor Jill Jaeger, and together, we designed with the Turkey Burner workout, complete with moves and stretches that maximize fat-burning of common foods we eat on and around Thanksgiving.
1. Turkey Walk
These are low, sneaky lunges with a butt kick in between. While you do it, flap your arms like a turkey! Works quads and hamstrings.
2. Wing Toners
These are bent-over or overhead tricep kickbacks and extensions. Switch it up for the best burn! This works your triceps.
3. Turkey Trot
This is a simple classic is just running in place, and helps build essential endurance for the sprints you'll be doing for your Black Friday shopping! Do variations to change it up: alternate between Fast Turkey (fast feet running in place) and Slow Turkey (high knees and slow step-ups). This is great cardio.
4. Spiderman Push-ups

Do a standard push-up, and then bring your knee to your elbow. These help strengthen your arms for all the cleanup you'll be doing in the kitchen. And don't forget the arm strength you'll need for making new dishes with all those Turkey Day leftovers! Works shoulders and biceps.
5. Oven-reachers (also known as Supermoms!)
Get on all fours, extend one arm and the opposite leg, and pretend you're reaching into the oven to grab that Thanksgiving turkey. Then crunch your body back together. This strengthens your core, arms and hamstrings.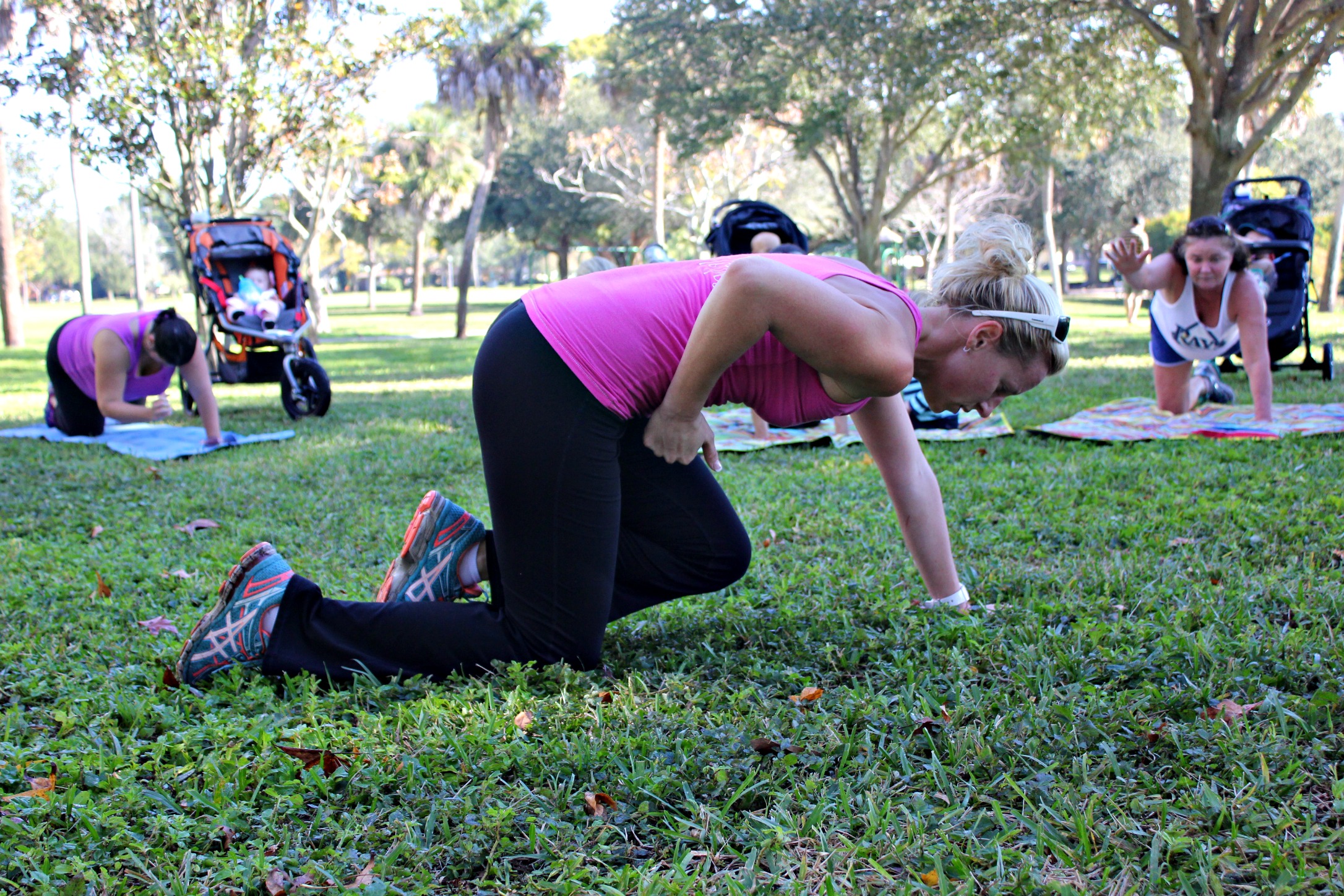 6. Dead Turkey
This is our festive name for a traditional plank, which burns calories in our midsection where all that turkey is sitting. Burn it up! This works the whole body, and especially the core.
7. Digestion Stretches
To do these, lay on your back and do a spinal twist to release gas and ease the stomach muscles. You can also do one-legged spinal twist to release the stomach. Also, squatting really low to help cleanse the liver. This works the core and helps with circulation and blood flow.
Congratulations! Now just do this a few dozen times to burn off the 4,500 calories and 229 grams of fat in the traditional Thanksgiving meals and snacks!