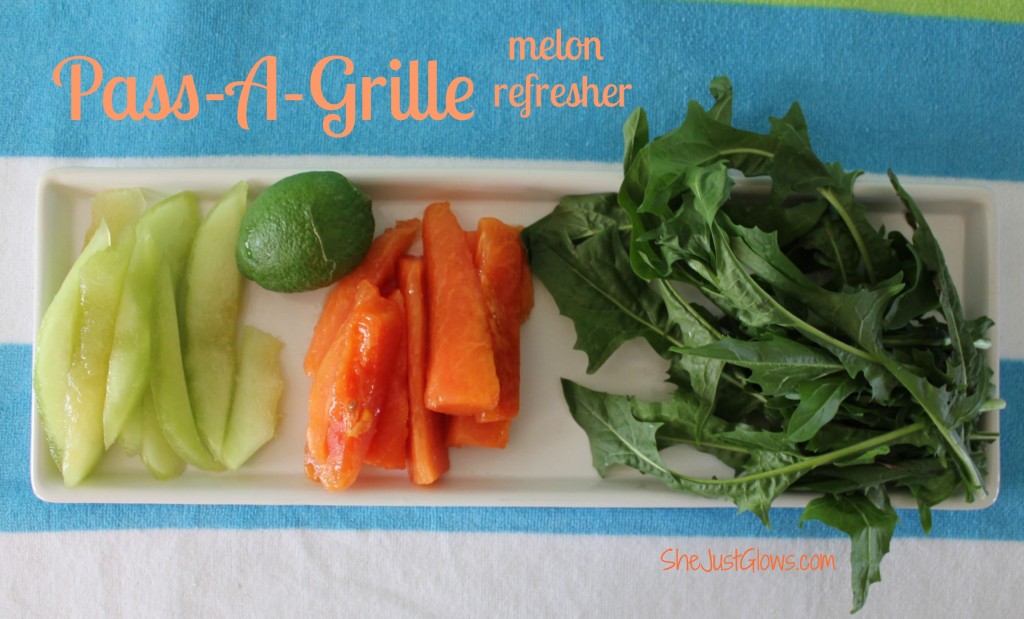 We've hit the summer, and there are tons of melons and tropical fruits at the produce market here in Florida. I am lovin' it!!!
I came up with this juice after a warm morning out with She Just Glows Kids, our free learning adventures group for kids in Tampa Bay. We went to a model train show and had been chasing 10 curious toddler boys all morning. It was nice to get home, into the air-conditioning and throw this little number into the Omega. And I even had my own little juicing assistant! I tipped him really well.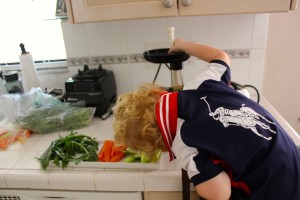 (I usually try to stick to a one-fruit-per-juice rule which I did not follow here. Still, it's a nice change-up to your usual juicing menu!)
Pass-A-Grille Melon Refresher
1/4 papaya
1/2 honeydew melon
dandelion greens (or spinach, kale, collards)
1/2 lime
Throw it all in your juicer, and enjoy!
Cool, refreshing and sweet with a bit of a peppery, citrus bite!
Almost as good as a vodka soda with lime at my favorite beach bar on Pass-A-Grille.
Almost.
Cheers!
(This post may contain affiliate links, which means, at no additional cost to you, I make a few pennies if you make a purchase. Every penny keeps my site a runnin', so thank you!)