Ahoy! My mom, sisters and cousin threw me an amazing, nautical-themed baby shower in California over the weekend. (And, the next day, my sister-in-law hosted an ultra-chic vintage boy shower for me and baby. The love just doesn't stop, I tell you!)
I am floored by every detail and wanted to share some of the pictures with you.
My mom partnered with Mikaila Jayne Event Styling & Planning to design the handmade invite and convert my parents' house to The Seaside Inn, complete with a handmade wooden boat and even a Balboa Bars station! (This baby blog, On To Baby, even featured the shower on its site.)
Fish & chips, fried chicken and hot dogs were served in mini-colanders that everyone got to take home. Inside the black bag were the party favors: sunscreen and white Lifesaver mints.
Here's my sister waiting for homemade fish & chips! (Isn't she the cutest?)
For dessert, we were treated to hand-dipped Balboa Bars. These delicious ice cream bars are what my husband's family had every summer when they vacationed on Balboa Island.
Now get in my pregnant belly!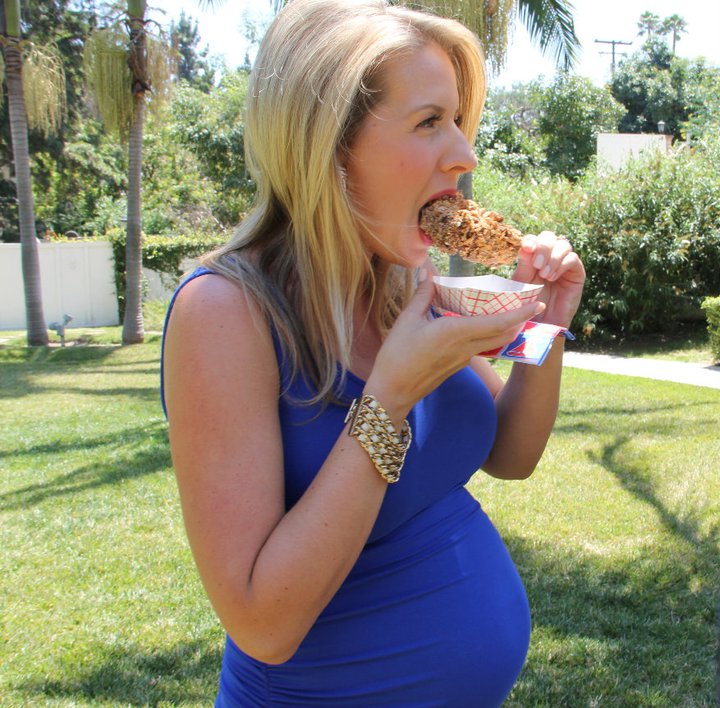 Most of all, it was so fun to see everyone! Here is "baby" with all his aunties. Thank you to all who made it such a special day.