Hey, Fabulous. I'm Janie!

Soooo glad you're here.
I used to work as a TV news reporter, wearing false eyelashes, dresses and high heels everyday. Now, I'm a stay-at-home mom to 3 boys 5 and under, lucky if I get a shower before 8pm and, let's be honest, ballet flats are my "dressy" shoes. We live in Florida, where my husband and I spend our days beaching, boating and negotiating with little people about peeing in the toilet and wearing socks to church and cool stuff like that.
I'm all about choosing joy amidst the chaos and finding beauty in the awful-crazy-messy-tiring-tedious-LOL-OMG parenting days. (You know, when you're covered in baby poop and stale Goldfish, and the toddler hasn't napped in 4 days?)
She Just Glows
It's not about being perfect.
It's about doing the best you can with what you have today. And being thankful for every minute.
It's about living life with an inner joy that fuels everything you do. (Even if it's just cleaning up spilled Cheerios and negotiating toddler tantrums over broken rice cakes.)
---
A little more about me
My husband and I are high school sweethearts.
We've been married for 13 years and together for more than 20.
We live in St. Petersburg, Florida.
We recently welcomed our third son!
Which means we now have 3 boys 5 and under. (And yes, our house totally smells like pee!)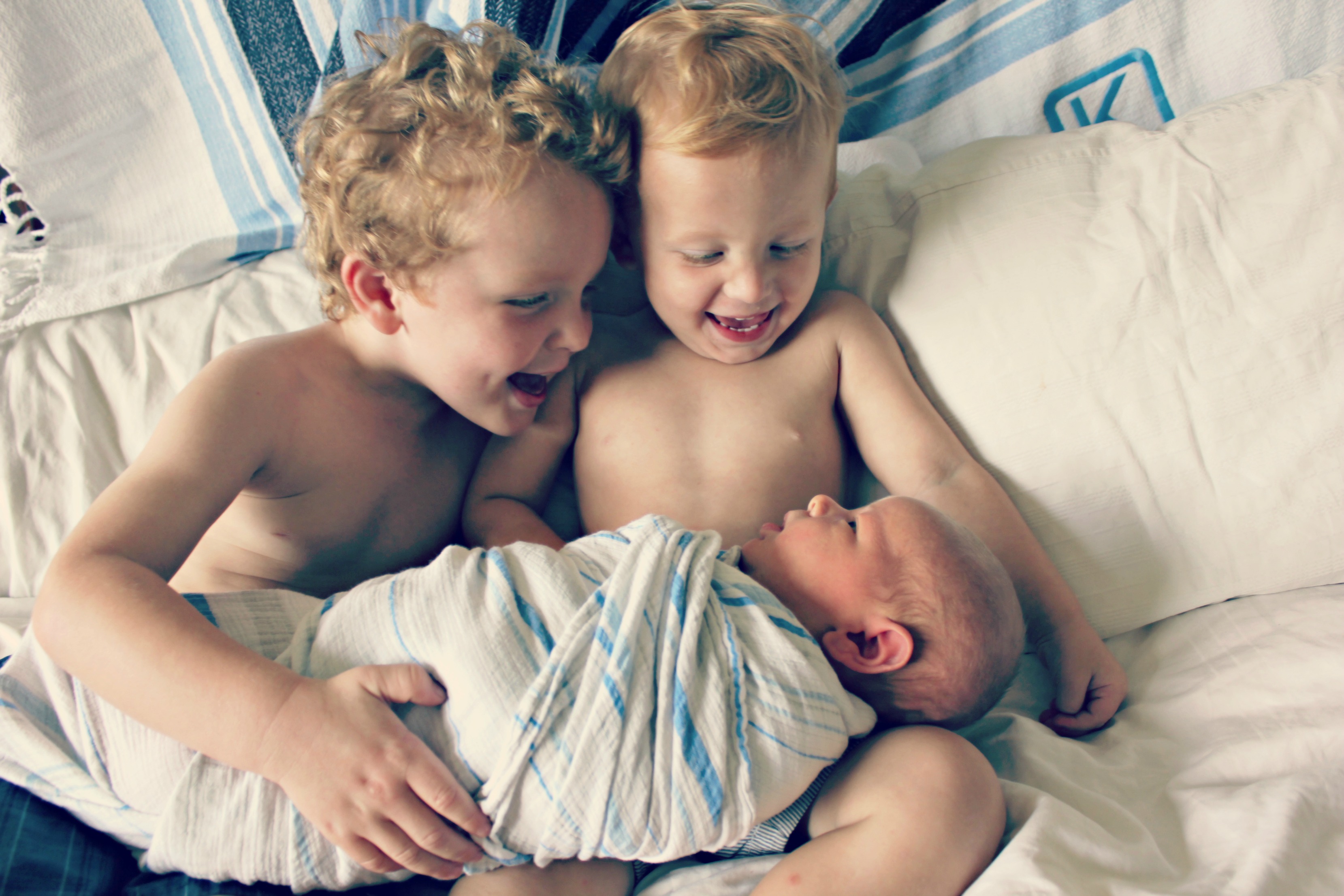 I'm so glad you're here!
#youglowgirl